SWEET PEACH LEAF ELIXIR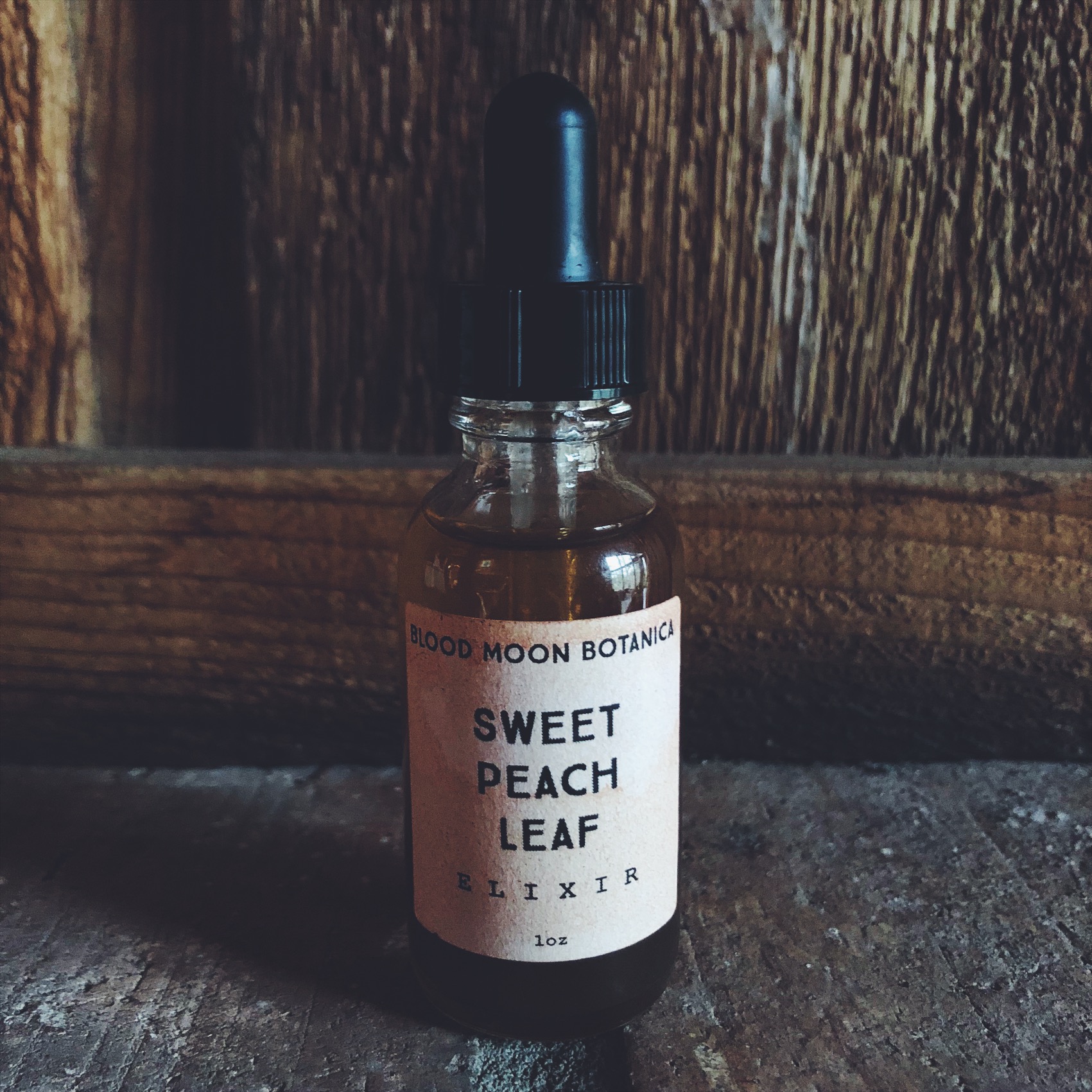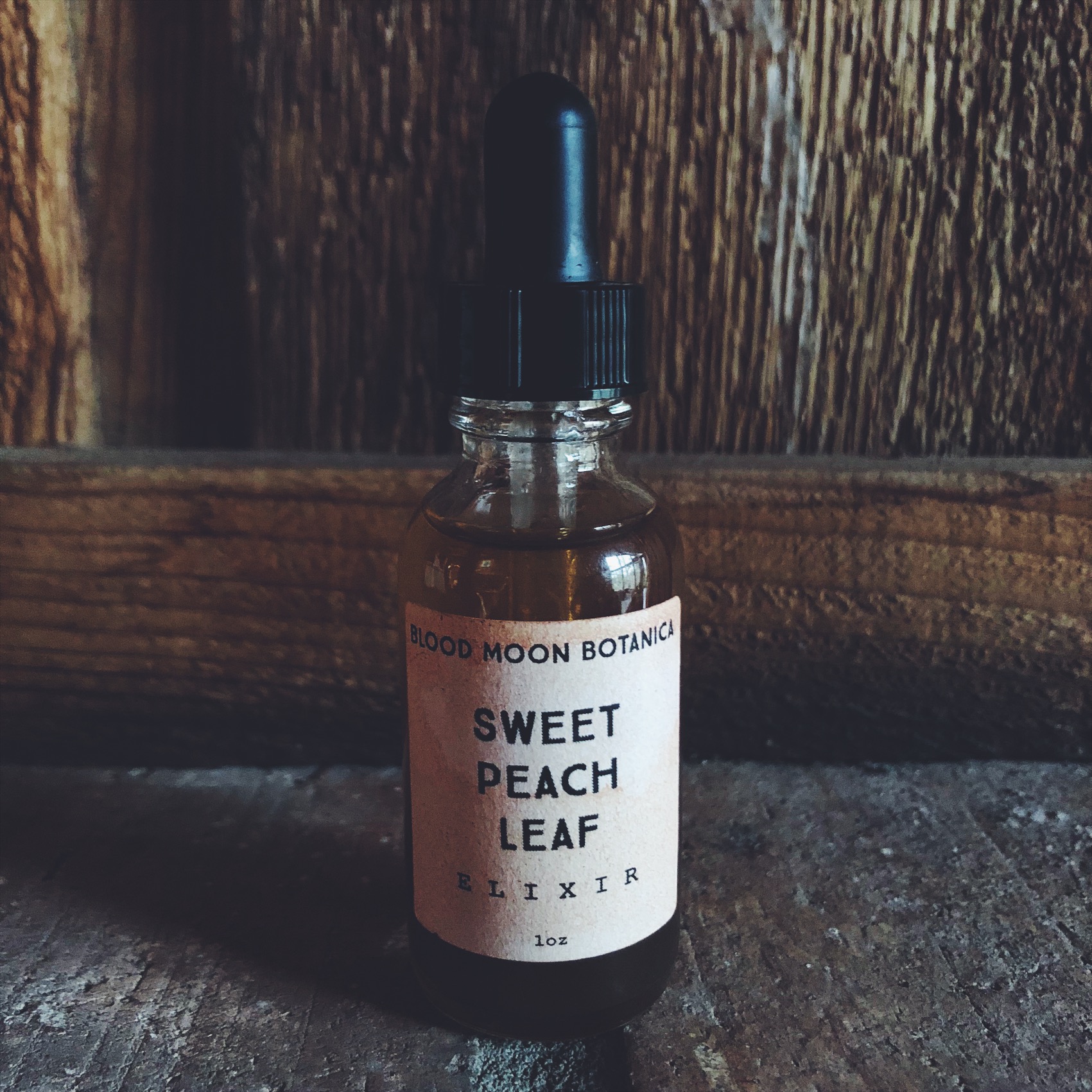 sold out
SWEET PEACH LEAF ELIXIR
Peach leaves are a little tricky to get your hands on. Thankfully through the graces of a sweet sweet friend, I was able to get access to a small orchard of trees and not just any trees, but organic trees with highly aromatic leaves.
Using the fresh green leaves and one whole peach I let them infuse in brandy and honey for several weeks. When I checked the jar, it smelled like cherry soda!
What's this medicine used for?
Cooling and moistening to the system & hot dry tissues (think of a dry hacking cough where it feels like your lungs are on fire)

Eases burns and helps pull out heat, the honey helps in the healing process

Acts as a mild nervine, in other words helps calm the nerves
This batch is very limited and won't be back until next year.
Ingredients: organic peach leaves, peach fruit, brandy, honey