ROSEMARY + RED CEDAR + FRANKINCENSE LOOSE INCENSE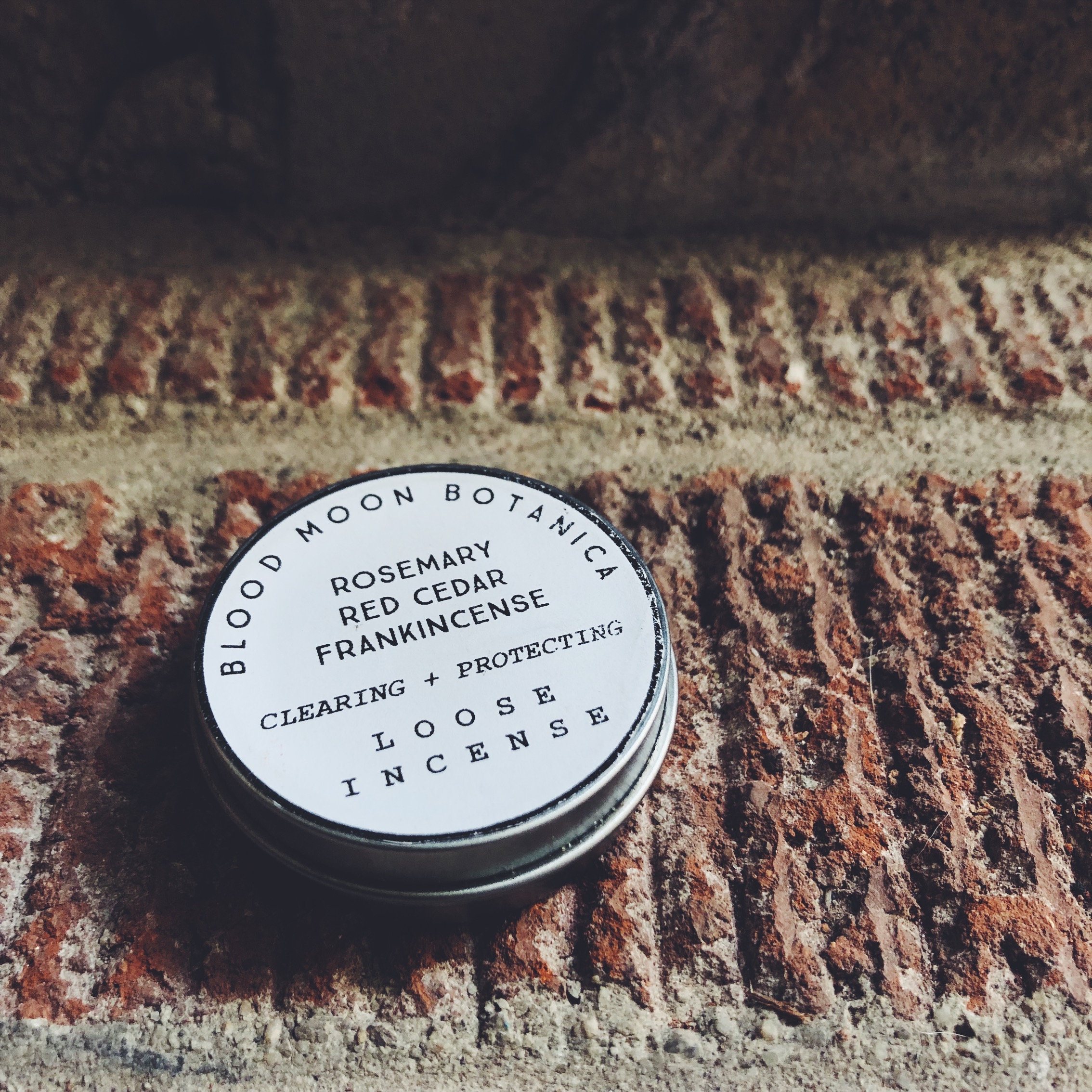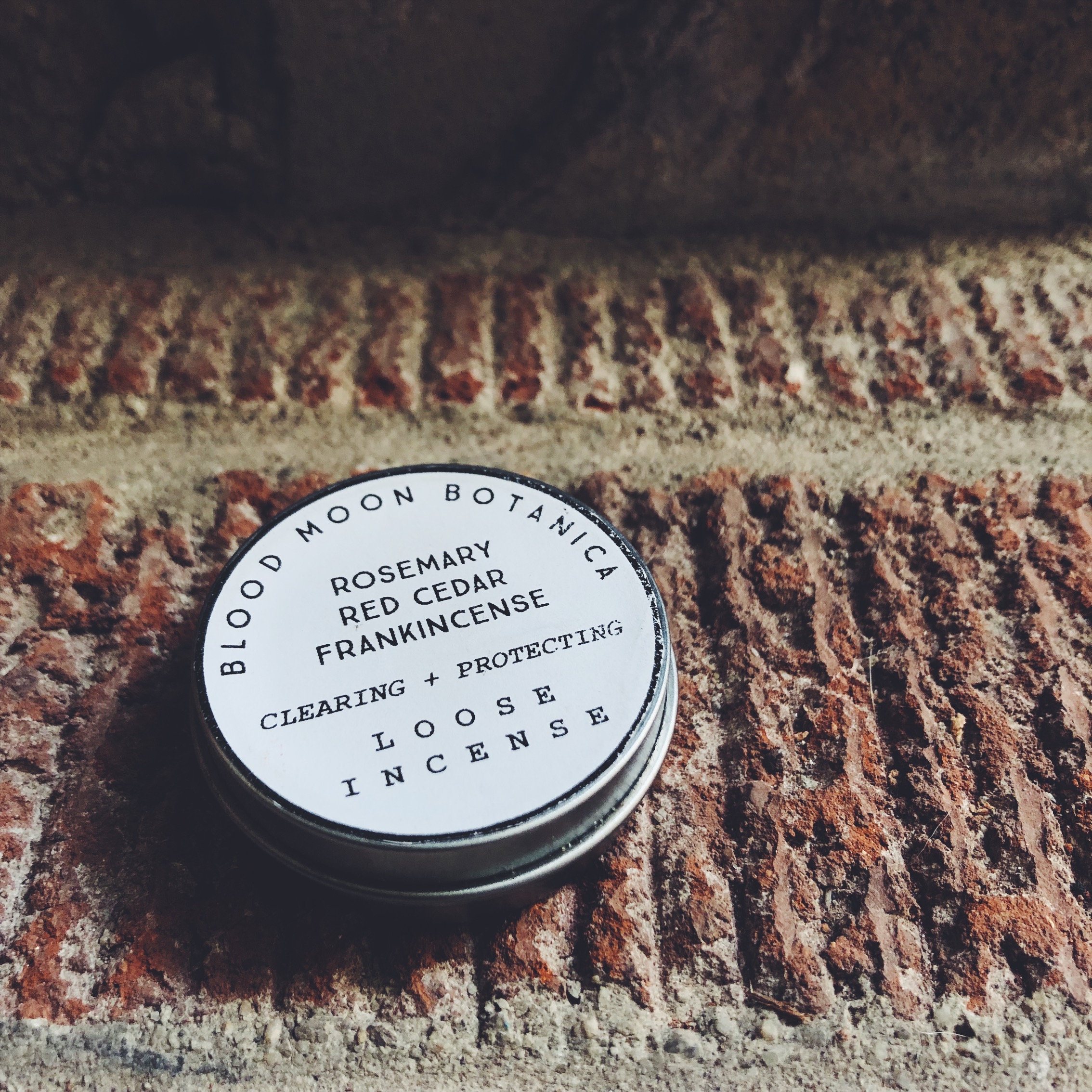 sold out
ROSEMARY + RED CEDAR + FRANKINCENSE LOOSE INCENSE
This is a loose incense to burn on a charcoal brick.
This particular blend aids in clearing the air in all sense of the meaning.
Bad vibes?
Stagnation?
Lingering unease?
Moved into a new house?
A fight?
Bad dreams?
A pesky spirit?
This incense has got you. Rosemary is a protector and clears the air for good dreaming, aids in concentration and general cleansing. Red cedarwood fills the air with blessings and sweetness and frankincense amplifies the high and good energies.
This comes in a small tin. Be a little careful opening it! It can pop off and and kinda jump out.