NORTHWEST HEALING SALVE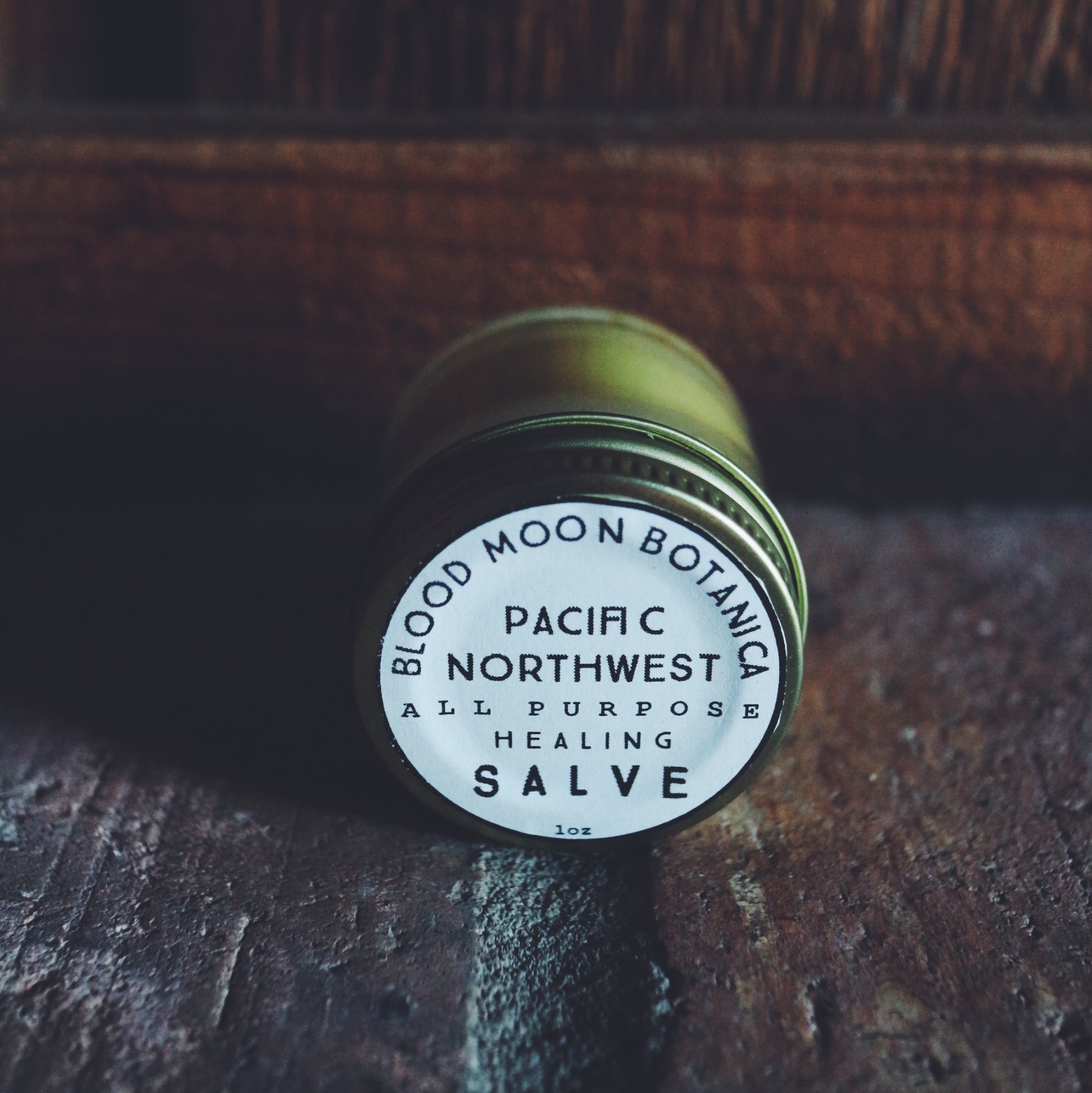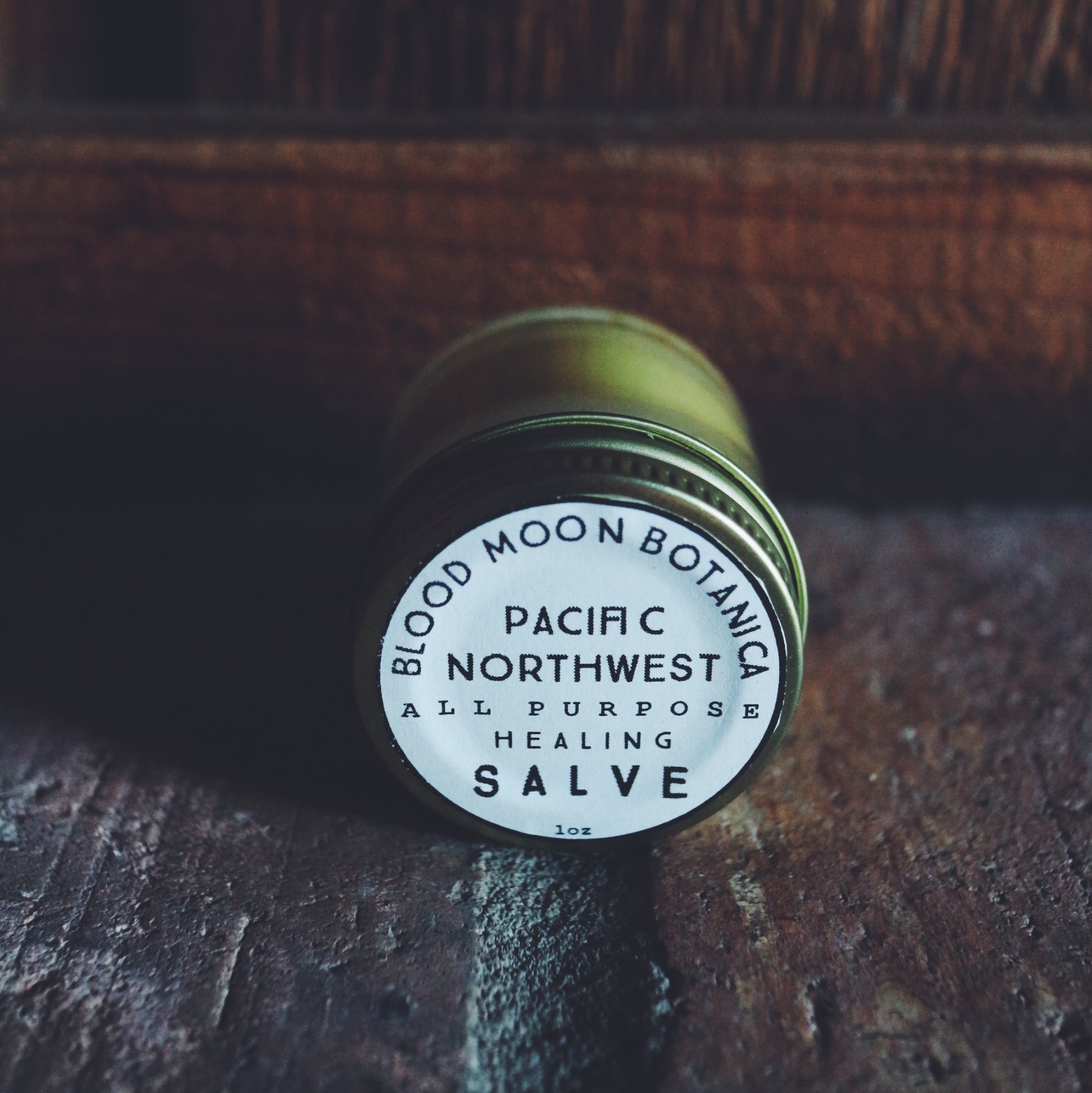 sold out
NORTHWEST HEALING SALVE
This lovely little balm is an amalgamation of many long infused oils and plants all gathered within roughly 200 miles of where I live here in the lower end of the Willamette valley.
Black cottonwood, high elevation mountain yarrow, red alder, coastal plantain leaf, calendua and marshmallow root all come together to ease pains, heal wounds, scratches, bug bites, burns and cuts and any little skin malady you can think of.
Comes in 1/2oz and 1oz glass jars.
Ingredients: organic olive oil, organic coconut oil, infused with populus trichocarpa, alnus rubra, achillea millefolium, calendula officinalis, althaea officinalis, plantago major, beeswax