LYMPHATIC BREAST MASSAGE OIL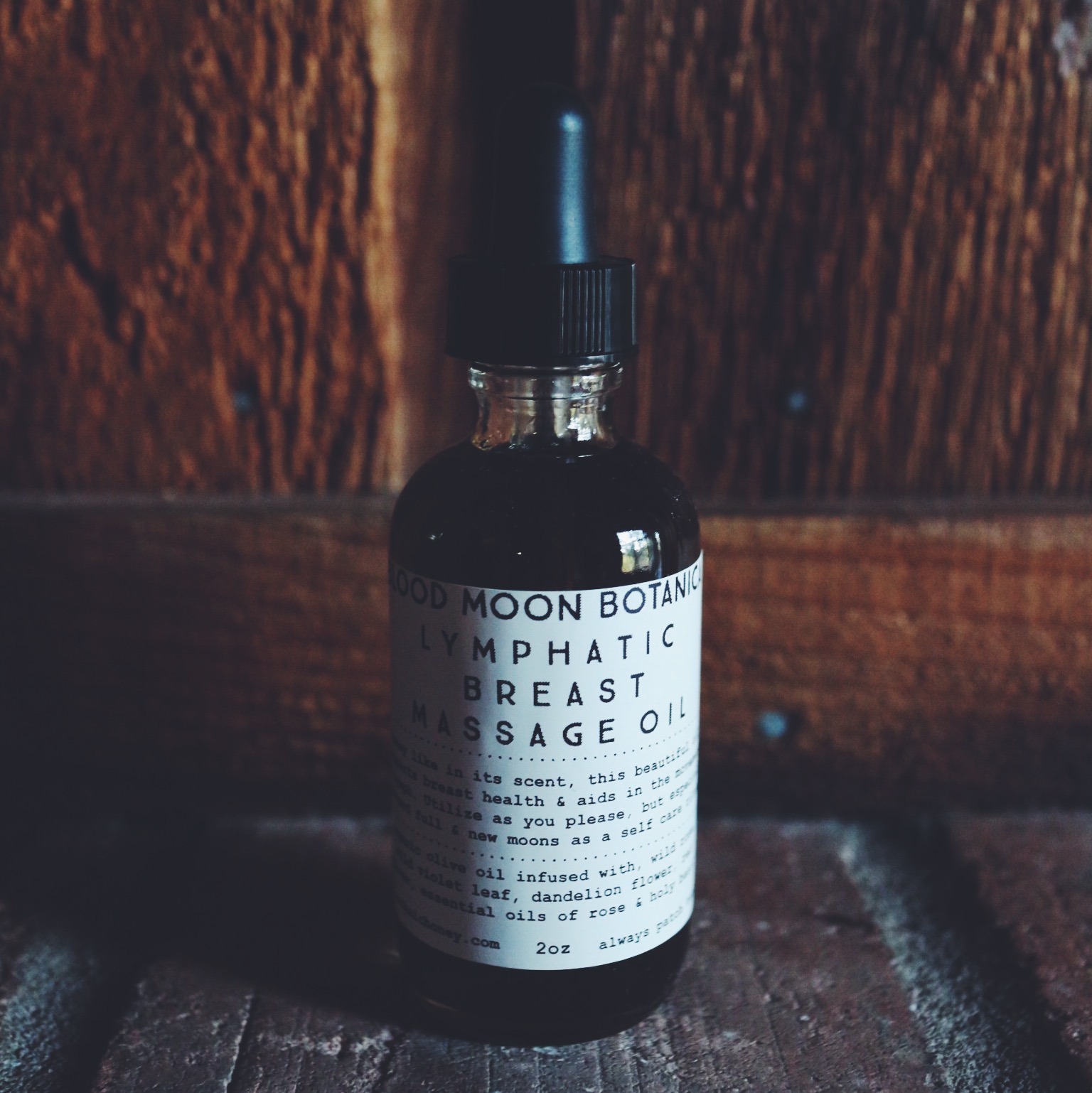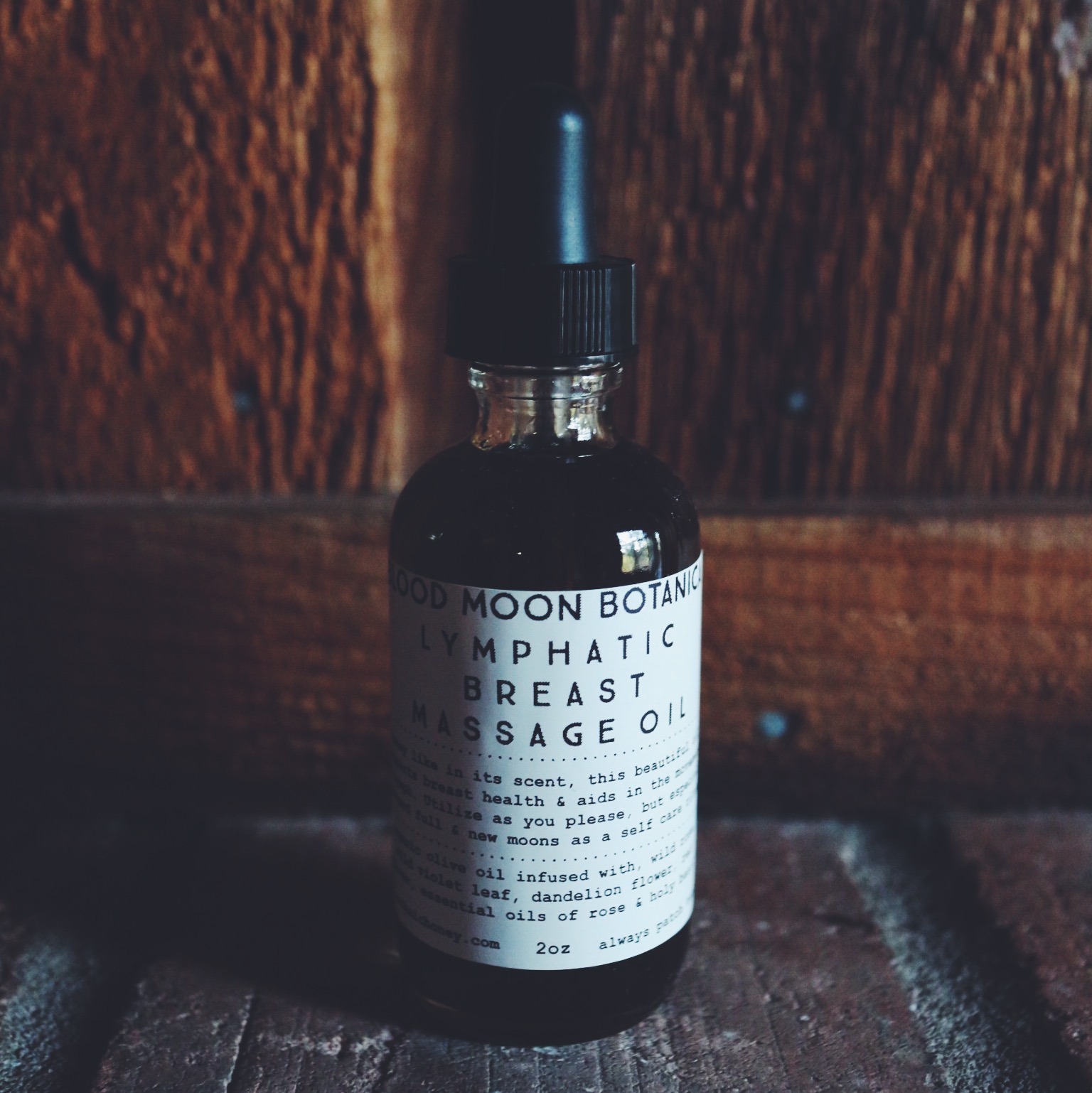 sold out
LYMPHATIC BREAST MASSAGE OIL
Wild violet leaf gathered from the coast range, wilted dandelion blossoms picked on an organic farm, red clover blossoms and rose petals infused for several weeks into a base of organic olive oil. I added in a few drops of holy basil (tulsi), rose and cedarwood oils. What comes through is a deeply beautiful honey like scent when warmed by rubbing it into the skin.
The intention for this oil is breast and lymphatic self massage for (or if you've got a sweetie who'll massage you too).
Breast tissue is often so very neglected in our culture and a lot of shame can be put upon this area of our body. This oil can help in a regular self care practice where gentle loving touch reconnects you to this powerful area of your body that holds so much emotion and heart connection for you.
This oil comes in a 2oz dropper bottle.
Ingredients: organic olive oil infused with wild violet leaf, dandelion flowers, red clover flowers, rose petals and essential oil