HEMP + ROSE + GINGER WARMING BODY OIL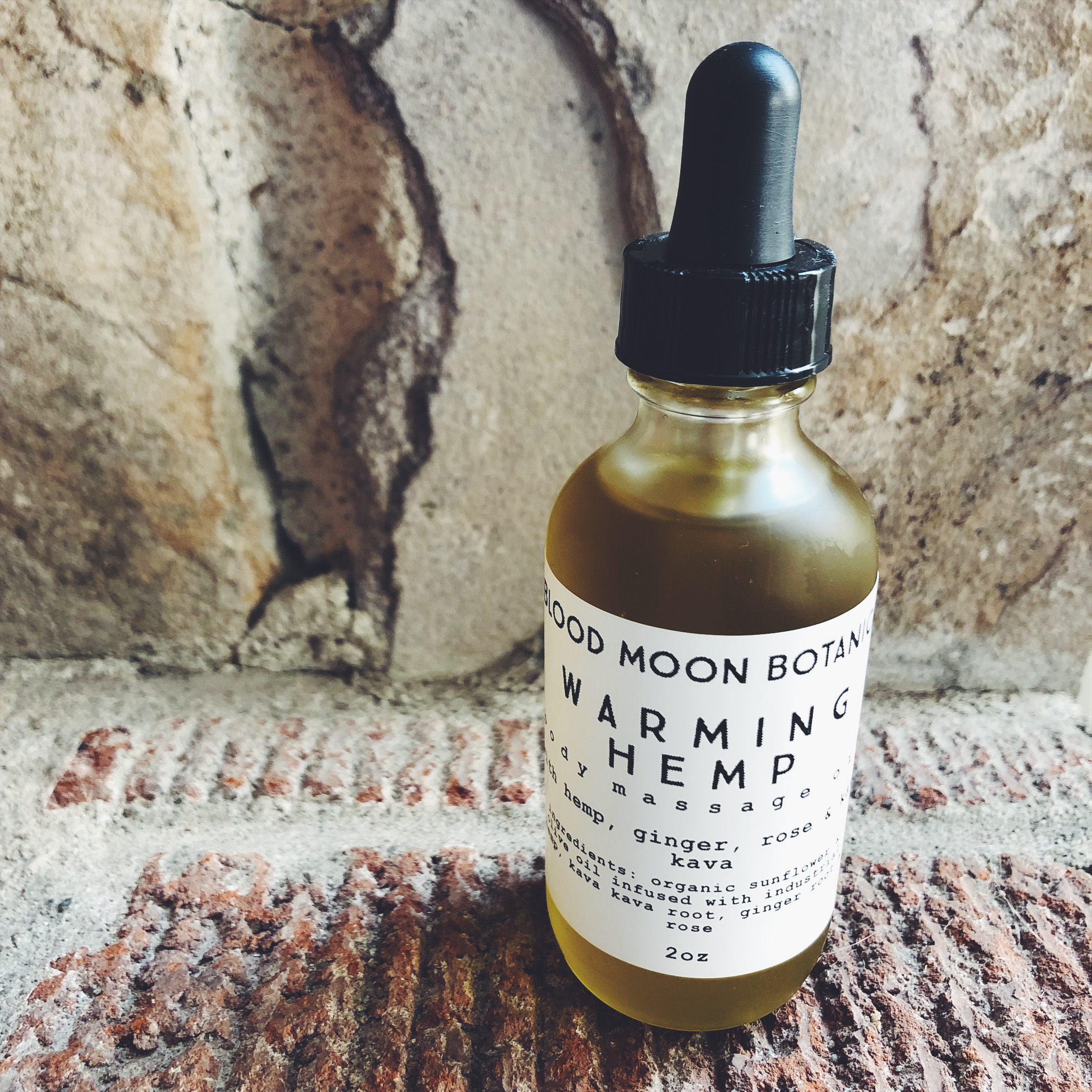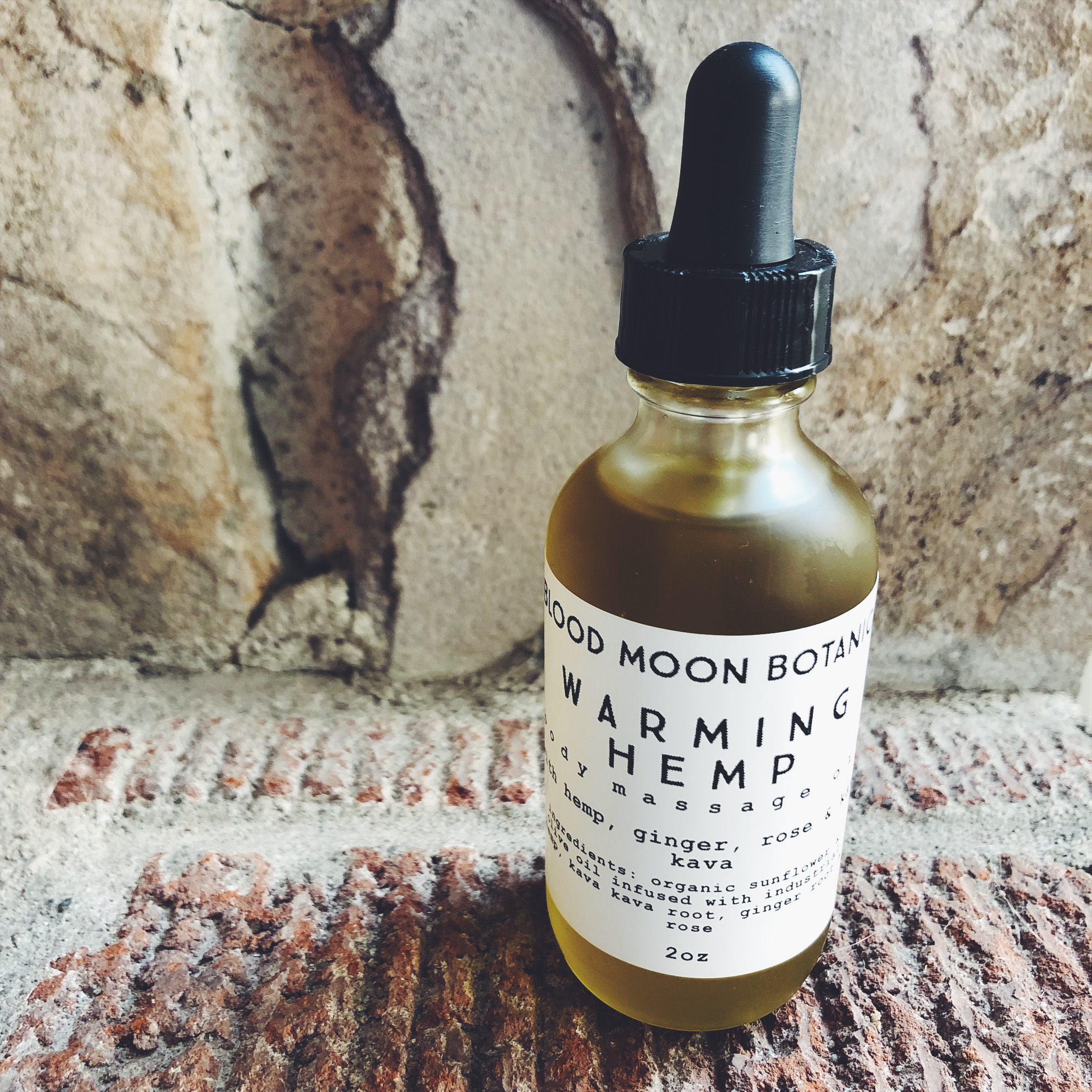 sold out
HEMP + ROSE + GINGER WARMING BODY OIL
This is my hemp version of the Rose + Ginger + Kava body oil. In this I am using high CBD hemp for extra pain relief. This contains no THC and will not get you high. This is not isolated CBD, but a whole plant infusion. The hemp plant used in this was grown by a dear friend in their own organic garden.
How is it helpful?
When you feel a chill in your bones you can't quite shake.
When your muscles feel tense and locked up.
When tension grips the back of your neck and radiates up into your skull.
When your mind is asking your body to relax, but it just won't quite get there.
When you need deep relaxation and pain relief…
These are the things I had in mind for this body oil, based on my own needs during a time of stress. Sometimes, the body holds on to a coldness you just can't quite shake, or there's tension there somewhere. Hemp, kava, ginger root and rose petals all come together to warm you up, relax you deeply and help release.
One of the best ways I have found to use this oil is right after a shower, when the skin is still damp and warm.
Share it with a friend, a lover… but most definitely yourself.
This blend contains NO essential oils and is scented by whole plant infusions. It has a light warm caramel coconut like scent to it with stronger hemp notes.
Because this oil contains ginger, always test a small area of your skin before full use. Avoid sensitive bits, and mucous membranes!
This also comes in a balm version without hemp, and body oil without hemp.
2oz glass bottle with a dropper.
Ingredients: organic olive and sunflower oil infused with kava kava root, ginger root, hemp and rose petals.