DEEP FOREST OIL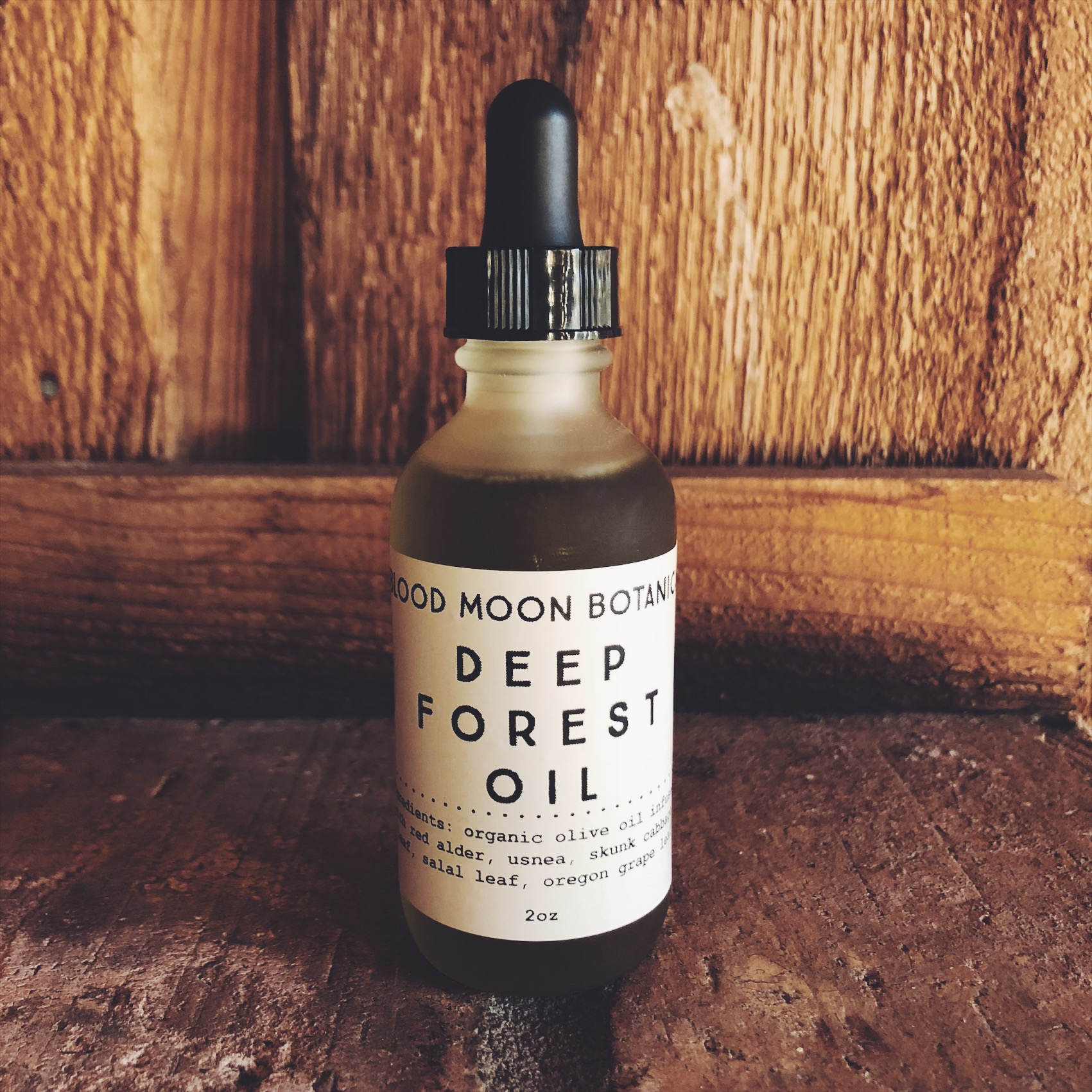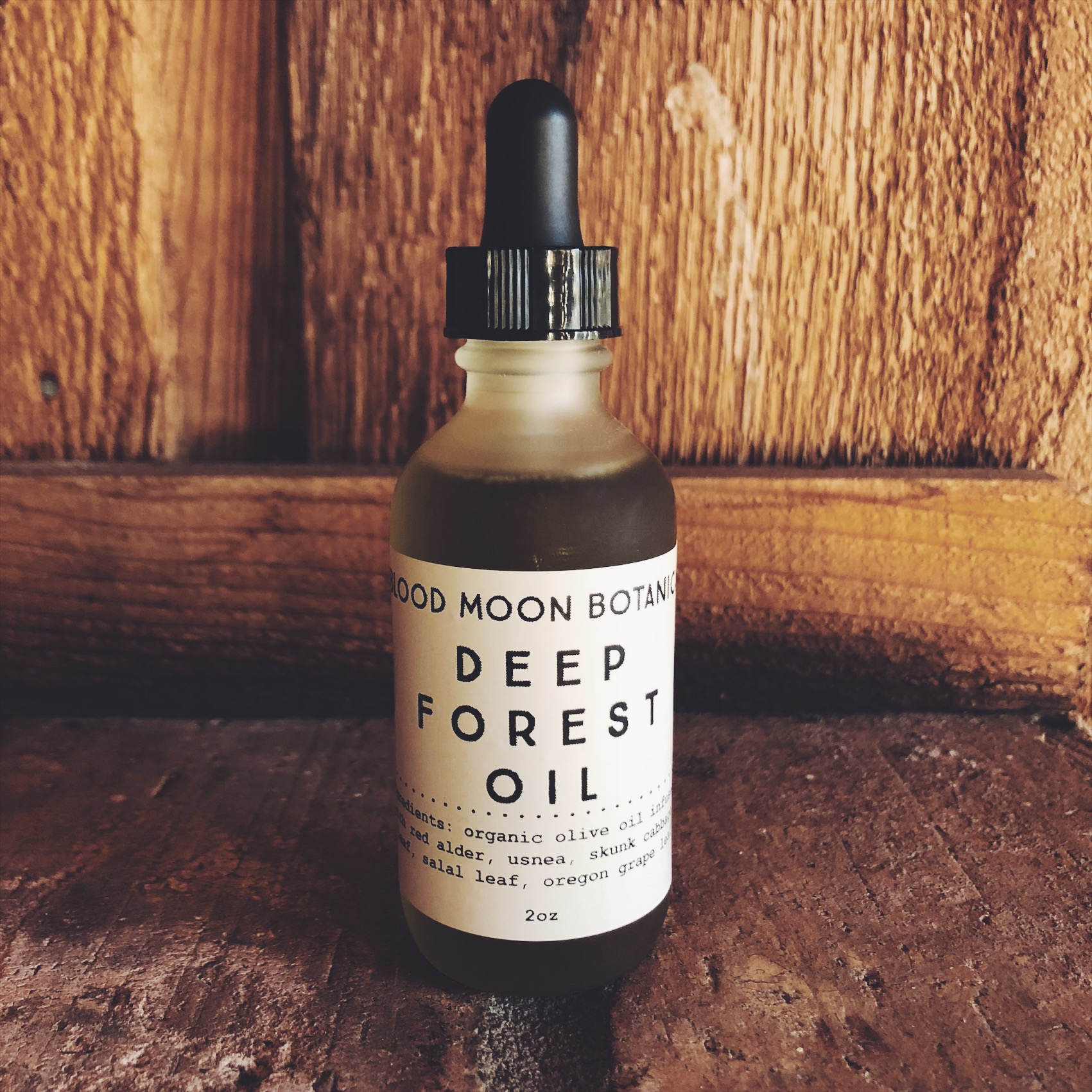 DEEP FOREST OIL
This is a rather unconventional oil blend, used to help with wounds, burns and pains.
The name is apt, because all these plants, trees and lichen grow deep in our forests here.
Salal leaf, heals wounds

Oregon grape leaf is "… an excellent anti-microbial styptic for herpes and psoratic skin lesions" according to Robert Dale Rogers. Michael Moore also suggests use of the leaf.

Skunk cabbage leaf, wound healing

Red alder twigs and cones, has mild drawing capabilities along with pain relief

Usnea lichen is powerfully antimicrobial and speeds wound healing.
There are two options, one with and without essential oil.
The scented version is very lightly scented with western red cedarwood.
Ingredients: organic olive oil infused with red alder, usnea, skunk cabbage leaf, salal leaf, oregon grape leaf